Cold Atmospheric Plasma: methods of production and application in dentistry and oncology
Medical Gas Research
2013
3:21
Received: 3 July 2013
Accepted: 5 September 2013
Published: 1 October 2013
Abstract
Cold Atmospheric Plasma is an ionized gas that has recently been extensively studied by researchers as a possible therapy in dentistry and oncology. Several different gases can be used to produce Cold Atmospheric Plasma such as Helium, Argon, Nitrogen, Heliox, and air. There are many methods of production by which cold atmospheric plasma is created. Each unique method can be used in different biomedical areas. In dentistry, researchers have mostly investigated the antimicrobial effects produced by plasma as a means to remove dental biofilms and eradicate oral pathogens. It has been shown that reactive oxidative species, charged particles, and UV photons play the main role. Cold Atmospheric Plasma has also found a minor, but important role in tooth whitening and composite restoration. Furthermore, it has been demonstrated that Cold Atmospheric Plasma induces apoptosis, necrosis, cell detachment, and senescence by disrupting the S phase of cell replication in tumor cells. This unique finding opens up its potential therapy in oncology.
Keywords
Cold Atmospheric PlasmaDentistryOncologyReactive Oxidative SpeciesApoptosisSenescenceNecrosis
Introduction
William Crookes identified plasma in 1879. 99% of the visible universe is made up of plasma, referred to as the fourth state of matter. The other states of matter are liquid, gas, and solid (Figure 
1
). Plasma is a partially ionized gas with ions, electrons, and uncharged particles such as atoms, molecules, and radicals. There are two types of plasma: thermal and non-thermal or cold atmospheric plasma. Thermal plasma has electrons and heavy particles (neutrals and ions) at the same temperature. Cold Atmospheric Plasma (CAP) is said to be non-thermal because it has electrons at a hotter temperature than the heavy particles that are at room temperature. CAP is a specific type of plasma that is less than 104°F at the point of application. There are several methods to produce CAP such as Dielectric Barrier Discharge (DBD), Atmospheric Pressure Plasma Jet (APPJ), plasma needle, and plasma pencil. Several different gases can be used to produce CAP such as Helium, Argon, Nitrogen, Heliox (a mix of helium and oxygen), and air. Due to the ability of CAP to deactivate microorganisms, cause cell detachment, and cause death in cancer cells, researchers have been interested in finding uses for CAP in dentistry and oncology.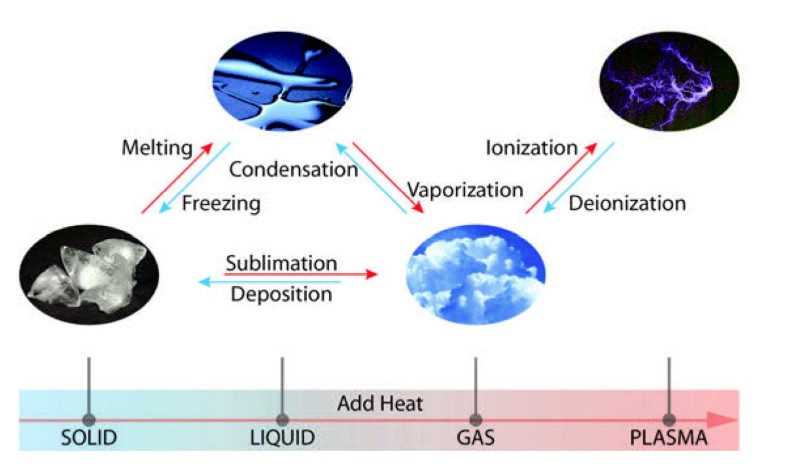 Methods of production
Several different types of CAP have been developed for biomedical uses. Energy is needed to produce and maintain plasma. Thermal, electric, or light energy can be used. Usually, the discharge needed to produce CAP is induced electrically. Some methods used to produce CAP include: Dielectric Barrier Discharge (DBD), Atmospheric Pressure Plasma Jet (APPJ), Plasma Needle, and Plasma Pencil.
Conclusion
CAP has a bright future in dentistry and oncology due to its anti-microbial properties and its cell death properties on cells. Concerning dentistry, studies of CAP showed promising results in tooth bleaching, deactivation of biofilms in teeth, instrument sterilization, and in composite restoration. Nevertheless, progress needs to be made concerning the ideal width and depth of the plume of plasma to enable the treatment to reach lower in teeth. Promising findings obtained from in vivo and in vitro studies of CAP in oncology show that CAP will find its niche in the treatment of cancer patients in the future. However, more studies need to be performed regarding the mechanism of action.
Abbreviations
AC:

Alternative Current
APPJ:

Atmospheric Pressure Plasma Jet
BLI:

Bioluminescence Imaging
CAP:

Cold Atmospheric Plasma
CFU:

Colony Forming Unit
DC:

Direct Current
DBD:

Dielectric Barrier Discharge
FE-DBD:

Floating Electrode Dielectric Barrier Discharge
GNP:

Gold Nanoparticles
NO:

Nitrogen Oxide
RF:

Radio Frequency
ROS:

Reactive Oxidative Species
SEM:

Scanning Electron Microscopy
SMD:

Surface Micro Discharge
TEM:

Transmission Electron Microscopy
TMZ:

Temozolomide
TTP:

Tissue Tolerable Plasma.
Declarations
Acknowledgments
We thank Damien Bachelet for his work on the figures.
Authors' Affiliations
(1)
Department of Physiology, Loma Linda University School of Medicine, Loma Linda, USA
(2)
Department of Neurosurgery, Loma Linda University School of Medicine, Loma Linda, USA
Copyright
© Hoffmann et al.; licensee BioMed Central Ltd. 2013
This article is published under license to BioMed Central Ltd. This is an open access article distributed under the terms of the Creative Commons Attribution License (http://creativecommons.org/licenses/by/2.0), which permits unrestricted use, distribution, and reproduction in any medium, provided the original work is properly cited.